Client Relations Specialist
Angie C. Villegas
Angie Carnero Villegas is the Client Relations Specialist in our Las Cruces office. Her work with the firm focuses on welcoming and providing excellent customer service to potential and current clients. Ms. Carnero Villegas is fluent in Spanish.
Ms. Carnero Villegas has over 15 years of customer service experience and is fully bilingual. Prior to joining Noble Vrapi, Ms. Carnero Villegas worked in billing, client relations, and scheduling for law firms and medical service providers. She has specific training in billing and client software programs.
As a second-generation immigrant, Ms. Carnero Villegas has a special connection to the immigrant community in New Mexico, particularly in Las Cruces. Her mother immigrated into the United States in the early 1960s and became a U.S. citizen in 1984. Ms. Carnero Villegas is thrilled to have joined the Noble Vrapi in 2017 to connect people to our attorneys.
Learn more about Angie
Outside of work, Ms. Carnero Villegas enjoys spending time with her husband Anthony and their five children. They enjoy cooking out, watching football games, and spending time with their five dogs.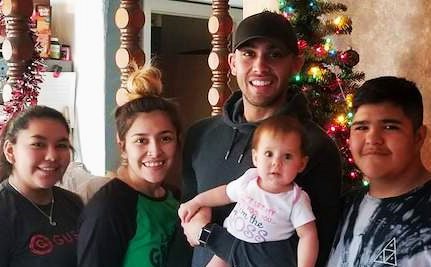 VIEW FULL TEAM
We're Here to Help
Schedule a consultation. We will make a plan to accomplish your goals. You provide us with your information and documents. We take care of the rest.
SCHEDULE A CONSULTATION